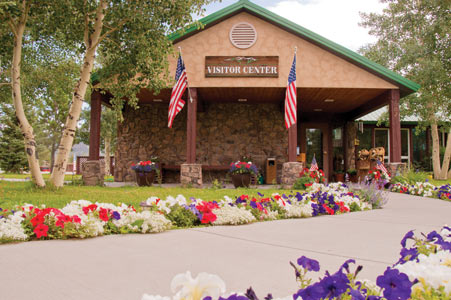 South Fork Town Hall
100 Silver Thread Lane
P.O. Box 369
South Fork, CO 81154
(719) 873-0152 Fax (719) 873-5039
The Town of South Fork was incorporated on May 19, 1992. Our municipality is ruled by a Statutory form of Government. Statutory municipalities have only those powers granted to us by state legislation. The Town of South Fork is unique from many area towns in the fact that we are only funded through sales tax collections Rio Grande County still maintains and hold all property taxes collected in our area.
Mission Statement:
To be responsive to our citizens, balancing the needs of all sectors of the community; To provide effective local control of growth and development, through leadership and planning; To provide quality services in the most cost effective manner.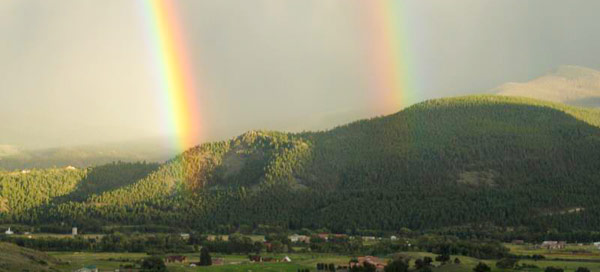 Helpful Info
Vehicle Registration — Rio Grande County Clerk/Recorders Office: (719) 657-3334
http://www.riograndecounty.org/departments/clerk-a-recorder
Drivers License — Required to change within 30 days of moving to Colorado (719) 589-4274
Voter Registration — Rio Grande County Clerk: (719) 657-3334 http://www.sos.state.co.us/pubs/elections/vote/VoterHome.html?menuheaders=4
Electricity - San Luis Valley Rural Electric: 852-3538
Postal Service — South Fork Post Master: 873-5611
Sanitation — South Fork Water & Sanitation District: 873-5860
Sewer taps are not available in all subdivisions in South Fork so if you are not able to access the sewer district or will be outside the city limits you will need a private septic system. Contact the Town or County for requirements.
Water — South Fork has abundant water resources, both public and private. However, at this time the Town does not have a centralized water system. Although, many subdivisions do have individual wells and private water systems. If you are outside the city limits you may have to drill a private well.
Starting or Relocating A Business in South Fork
As the first Colorado Gateway Community for the Continental Divide Trail Coalition, South Fork supports community initiatives for sustainable economic development. lt is fortunate to have active business organizations and a community foundation. South Fork's broadband and fiber optic services support entrepreneurial enterprises and home based businesses. lf you would like to improve your lifestyle, come to South Fork to live with adventure and work in peace and tranquility. Much more information about relocating or starting your own business in South Fork is available through the Upper Rio Grande Economic Development organization. Visit www.URG-ED.com for help and useful information.