South Fork Calendar of Events
Disconnect from the outside world ... and reconnect with your KIDS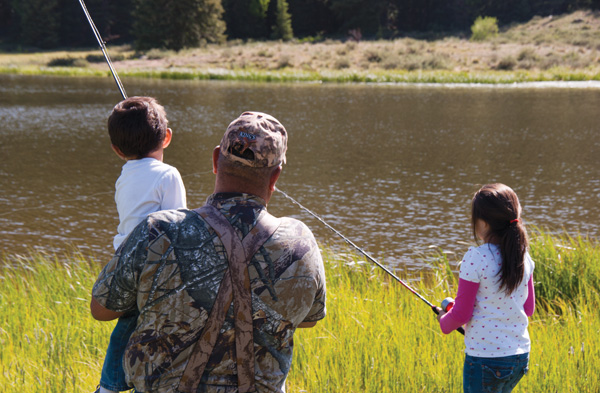 Fun Things to Do with the Youngsters
Picnic at Big Meadows
Raft the Rio Grande
Join the Kids Fishing Clinic
Play Lumberjack or Cowboy
Swim at the Allington Inn's pool
Scope out wildlife
Become a Wolf Creek Wolf Pup
Go to Summer Camp
A full retreat center, Beaver Creek Youth Camp offers canoeing, horseback riding, low ropes course, swimming, rock climbing, rappelling and more. Offering camps for 1st graders - high school students. Visit beavercreekcamp.org for more info.
Visit Creede for the Afternoon
Creede is best known for two things: silver mining and theatre. Get a taste of both in an afternoon: Become a miner for a few hours in the Underground Mining Museum. Enter mine shafts bored into the cliff face, wander through tunnels mined from solid rock, and visit with former hard-rock miners! Next, visit the Creede Repertory Theatre for an award-winning show. Specifically look for an adventurous and entertaining show for kids! Visit www.creede.com for more info.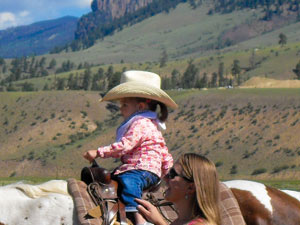 Go Horseback Riding
Imagine you are a child from the Ute Tribe: you have just traded the Spaniards for your first horse and now venture out to explore the area's backcountry. Many of the hunting and traveling trails used by the natives are still used today, and for the most part offer the same view from the saddle you would have seen hundreds of years ago! Contact a local guest ranch for a full or half day guided trip.
Hike a Trail, any Trail
We suggest the 1/2 mile hike from Million Reservoir, a hike around Big Meadows Reservoir (2 miles), or a hike to the Largest Fir Tree in the Rio Grande Forest (1/3 mile). See this page for more information about these hikes!
Sit around a Campfire at Tucker Ponds
Roast a marshmallow, tell a ghost story, or marvel at the vast expanse of stars overhead.
Ice Skate in Town
Check out a pair of skates at the Visitor Center and skate in our parking lot mid-December through March. Join a pick-up hockey game organized by locals.