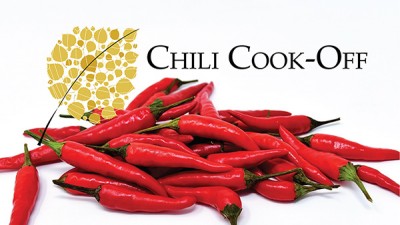 South Fork Chili Cook-Off
Thursday, October 13, 2022 05:00pm
Location : South Fork Community Center
The South Fork Chili Cook-off, usually held the second Thursday in October, draws cooks from across the San Juan Mountains and the San Luis Valley. The three categories of chili red, green and salsa provide for a spicy night of tasting as the cooks compete for cash prizes. Many local residents and restaurants participate each year, bringing out their secret recipes to share with hundreds of guests who attend. Contestants are also asked to decorate their tables, which are provided by the visitor center, adding a decorative edge to the competition. There will be first, second and third place winners as well as people's choice by the end of the night in all of the categories.
$5 adults/$3 kids (12 and under) to taste and vote in all categories
Be sure to come out and have some spicy fun. Hunters, residents, and visitors are invited to come from 5:00 - 7:30 pm to sample the delicious recipes, as well as judge and cast their ballot for "The Best Chili and Salsa in South Fork." As always there will be great desserts, and drinks that can be purchased to go with your chili samples.
Hunters are invited to this event as Division of Wildlife and Forest Service personnel will be on hand to answer any last minute questions before the season opens the next morning.
The event offers an excellent opportunity for HUNTERS who are visiting the area to speak with representatives with the Colorado Parks and Wildlife before heading out on their hunts. CPW representatives set up a table at the Chili Cook-Off and are present to answer questions, give out maps of the area and hunting tips for those who want to know what it takes to come home with a trophy elk or deer.
Anyone interested in participating should contact the Visitor Center to fill out the registration form.
Contact 719-873-5512
Email This email address is being protected from spambots. You need JavaScript enabled to view it. for entry form