For demographics information, visit: http://www.city-data.com/city/South-Fork-Colorado.html or http://en.wikipedia.org/wiki/South_Fork,_Colorado
Annual Average Daily Vehicle Traffic (Both entering & leaving South Fork):
Intersection of Hwy 160 & Hwy 149—3600
East Hwy 160 & Cty Rd 19– 4,200
Northwest Hwy 149 & Cty. Rd. 15 – 3,600
(Taken from a 2008 traffic study conducted by the Colorado Dept. of Transportation)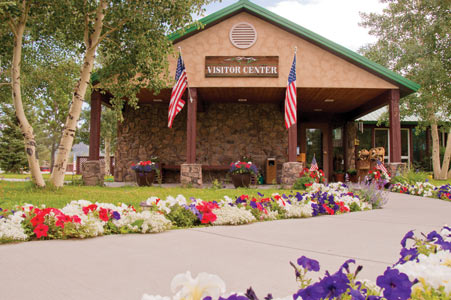 Sales Tax
2.9% State
2.6% County


2.0% Town


7.5% TOTAL
Certain Wholesale/Manufacturing businesses are exempt from sales tax on utilities.
Lodging Tax - A 1.9% County Lodging Tax is collected by the State.
Property Tax - Real and/or personal
The Town of South Fork is funded by sales tax, no property taxes are accessed at this time. Rio Grande County collects property tax. Rio Grande County Assessor: (719) 657-3326 County Treasurer: (719) 657-2747
San Luis Valley Enterprise Zone — The Town of South Fork is located within this zone and, as such is eligible for many economic development incentives and tax breaks.
Vehicle Registration — Rio Grande County Clerk/Recorders Office: (719) 657-3334
Drivers License — Required to change within 30 days of moving to Colorado (719) 589-4274
Voter Registration — You must be a registered 30 days preceding the election.
South Fork Town Hall: (719) 873-0152
Rio Grande County Clerk: (719) 657-3334
Electricity - San Luis Valley Rural Electric: 852-3538
Postal Service — South Fork Post Master: 873-5611
Sanitation — South Fork Water & Sanitation District: 873-5860
Sewer taps are not available in all subdivisions in South Fork so if you are not able to access the sewer district or will be outside the city limits you will need a private septic system. Contact the Town or County for requirements.
Water — South Fork has abundant water resources, both public and private. However, at this time the Town does not have a centralized water system. Although, many subdivisions do have individual wells and private water systems. If you are outside the city limits you may have to drill a private well.