South Fork, Colorado provides the perfect basecamp for a Family Trip for Winter Fun
[1] Powder Country Wolf Creek Ski Area boasts the most snow in Colorado year after year with an average of 430+ inches. wolfcreekski.com
Powder Day! Sign up for Text Message Alerts
[2] Skip the Crowds Discover little traffic, short lift lines (seriously…maybe 10 people), and untouched powder everywhere. Plus, we're only 4½ hrs from Denver or ABQ, and just 3½ hrs from CO Springs
[3] Super Affordable South Fork and Wolf Creek Ski area are so affordable you can stretch a two-day vacation budget for other areas into four days here! Lodging • Dining • Rentals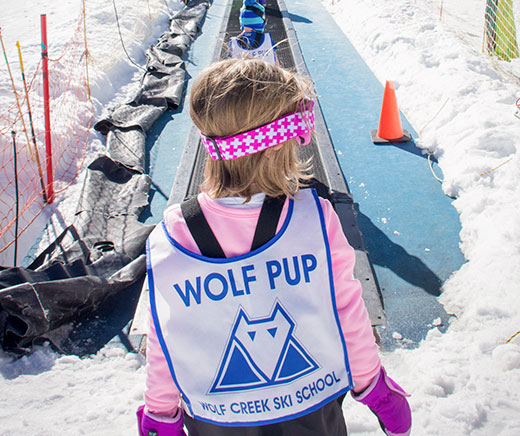 [4] Remote Yet Accessible Stop Looking For the Remote. You've found it. Luckily, it's only a few hours away…without routing you down the traffic-jammed I-70. Map
[5] Endless Possibilities Tired of skiing or just seeking a different powder adventure?
Visit during our new event: Woof Creek Dog Sled & Skijor Race
Or try exploring the back-country on cross country skis or snowshoes or find a lake for ice fishing. If a great time involves fast machines roaring through heaps of snow, check out our 255 miles of groomed snowmobile trails with innumerable off-trail opportunities on wide-open ridges, rolling parks and steep climbs. Access to Colorado's most scenic wintertime vistas at 12,000+ feet will take your breath away! Affordable rentals won't. Snowmobiling • Nordic Skiing/Snowshoeing • Rentals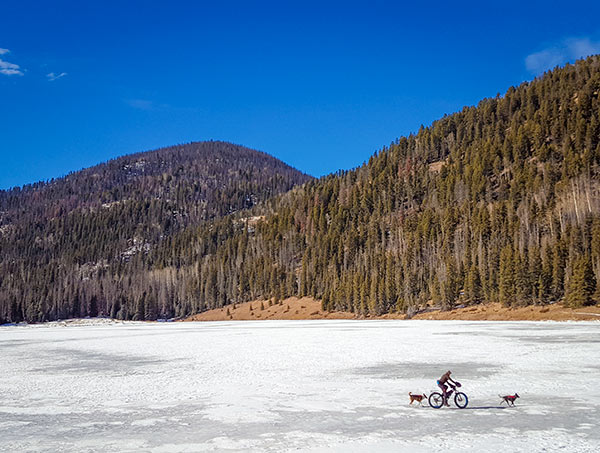 Experience something you truly get to be a part of, just sitting in a quiet space up here in the mountains - it's a whole peacefulness that comes over you. South Fork's unique because it's a small location that gets you away from all the hustle-and-bustle and let's you REALLY experience the mountains with your family. South Fork is quiet, not overwhelmed with people. You go a mile out of town in any direction and you're pretty much by yourself. The uncluttered scenery is hard to beat, and hard to describe. We love the winters here because the sunshine and bluebird skies are beautiful.
Powder Day! Sign up for Text Message Alerts
---