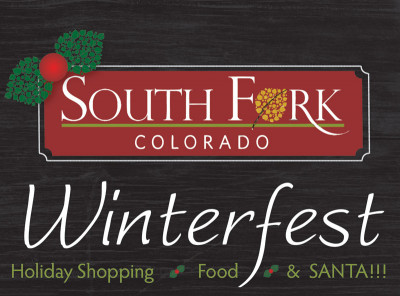 Yuletide & Winterfest
Friday, November 25, 2022 12:00pm
:
The countdown to Yuletide has begun! Please join us as we light up South Fork for the holiday season.
FRIDAY: Annual Yuletide lighting of the trees at the Visitor Center and at the historic water tower, followed by festivities at the Hungry Logger (next door to the Visitor Center). See the incredible new lights at this event.
Vendors are open from noon to 7 pm, tree lighting at 6 pm. From 6:15 pm to 9 pm, experience live Christmas music, Santa Claus (with gifts for every child), snacks, chili, cookies, hot chocolate, and much more holiday merriment!
SATURDAY: South Fork WINTERFEST continues at the Hungry Logger. Families can enjoy Santa and the kids' activity room. Local vendors will display and sell food, crafts, holiday goods, antiques, artwork, knickknacks, and more from 9 am to 4 pm.
This free event is open to the public. Plan on doing your Holiday shopping.
https://www.facebook.com/SouthForkFriendsFoundation160/
https://www.southforkfriendsfoundation.com/
VENDORS:
The South Fork Friends Foundation, Chamber of Commerce and the Town of South Fork would like to invite you to participate as a vendor in our Third Annual Winterfest. This is a wonderful event that was very successful in prior years. For vendor information: 719-873-9847 or This email address is being protected from spambots. You need JavaScript enabled to view it.
This is such a wonderful time of the year to get together!
Contact Visitor Center 719-873-5512