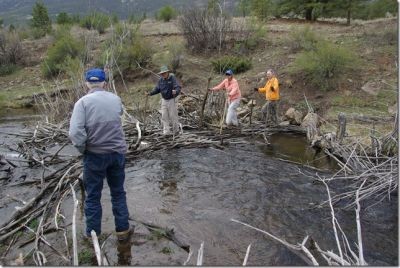 Silverthreaders Snowshoeing
Monday, January 02, 2023 09:00am
Location : South Fork Visitor Center
Conditions permitting, we have weekly snowshoe outtings. We gather at the Silver Thread Visitors Center parking lot before 10:00 a.m. on Mondays. Dress in layers and bring a lunch, water and your snowshoes.
Call ahead to make sure the group is meeting: (719) 873-5512
---
The Silverthreaders are a diverse group of locals, part-timers, and visitors that enjoy ATV riding, camping, hiking, snowmobiling, snowshoeing, fishing, hunting, skiing, and motorcycling. Their many organized activities aim to preserve the multi-use of our magnificent outdoors and impart responsible recreation use. The group organizes weekly outings for hiking, ATV/4x4 rides, and more.
http://silverthreaders.org/ • https://www.facebook.com/groups/silverthreaders