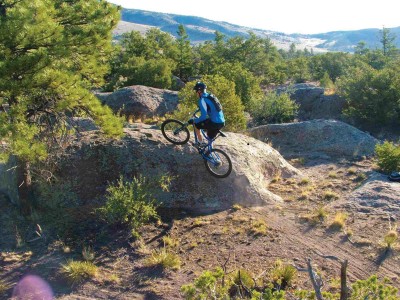 12 hours at Penitente Canyon Bike Race
Saturday, September 14, 2019

https://12hoursofpenitence.com/
5th annual "12 Hours of Penitence" is a 12-hour mountain bike race in Penitente Canyon in the San Luis Valley of Colorado. The weekend of the race will be jam-packed with amazing local events for family and friends alike: Beer, band, food, free camping & fun!
Race solo, duo, or trio teams on this epic 17-mile course! https://www.mtbproject.com/trail/7031313/12-hours-of-penitence
A 12-hour endurance mountain bike race with a course so entertaining you'll be asking yourself, "Can I do one more lap?"
Sixty Seconds of Penitence from Outside Adventure Media on Vimeo.
2019 RACE SCHEDULE
Friday: Racer arrival, registration, test rides, and campsite designation
10AM-10PM: Packet Pick-Up & Camping Registration/Check-in
8PM: Pre-Race meeting with all Racers (meet at the main stage)
Saturday: (RACE DAY! Final registration & results/awards)
5AM-6AM: Late Registration/Packet Pickup
Up to 6:45AM – Pit setup*
6:45AM: Racers start lineup at entrance to Penitente near CR38A for bib scan
7AM: Race START (the start line is NOT at the finish/timing area – race starts at the county road)
7PM: Race END
7:30PM: Results/Awards
Sunday: Course and campground cleanup (10am-2pm)