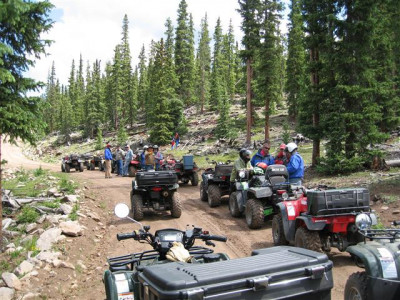 Silverthreaders ATV & 4x4 Rides
Tuesday, September 13, 2022 09:00am
Location : South Fork Visitor Center
Organized weekly rides. Explore new mountain trails every week. For all ages. All are welcome!
During the spring, summer, and fall months we have rides organized on Tuesdays and Fridays weather permitting. Meet at the Silver Thread Visitor Center parking lot before 9:00 a.m. Bring lunch, water. and a friend to enjoy our scenery. Please leave pets at home.
https://www.facebook.com/groups/silverthreaders
Call ahead to make sure the group is meeting: (719) 873-5512
---
The Silverthreaders are a diverse group of locals, part-timers, and visitors that enjoy ATV riding, camping, hiking, snowmobiling, snowshoeing, fishing, hunting, skiing, and motorcycling. Their many organized activities aim to preserve the multi-use of our magnificent outdoors and impart responsible recreation use. The group organizes weekly outings for hiking, ATV/4x4 rides, and more.
http://silverthreaders.org/ • https://www.facebook.com/groups/silverthreaders