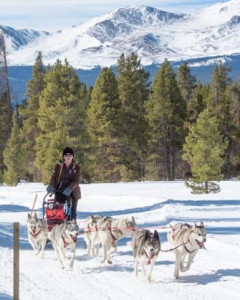 **CANCELLED** Woof Creek Dog Sled & Skijor Race
Saturday, February 19, 2022 08:30am
Location : Beaver Reservoir State Wildlife Area
SORRY, THIS EVENT HAS BEEN CANCELLED.
Regrettably, the sled dog races which were scheduled for February 19 and 20 at Beaver Reservoir have been canceled for this year. The topography and logistics of the race site (distance from parking area to starting line, uncertain snow conditions on the roadway, and the possibility of snowmobile/dog sled interferences) caused the Rocky Mountain Sled Dog Club to call off the races for this year. The South Fork Friends Foundation is committed to bringing these races back to South Fork in 2023 and will begin actively looking for a more suitable location for next year's event. A piece of private property would be ideal so if anyone has and idea that might work please let us know. THANK YOU to all the folks and businesses who had already stepped up and volunteered their time and services to support the races.
The Rocky Mountain Sled Dog Racing Association
and the South Fork Friends Foundation presents
The Woof Creek Dog Sled & Skijor Race
President's Weekend, Saturday and Sunday, February 19 & 20, 2022, 8:30am - 2pm
Beaver Reservoir State Wildlife Area, Rio Grande National Forest
Forest Rd 360, South Fork, CO 81154
Watch these incredible athletes and their mushers pull their way through the beautiful Rio Grande National Forest!
Two, four, and six dog sled classes

One and two dog skijor classes (a human skier pulled by one or two dogs)

Three dog sled junior class.
Spectators: Spectating is FREE! The public is welcome, but please leave pets at home; they can be a distraction to the racing dogs. Learn about the Rocky Mountain Sled Dog Club
Volunteers: Volunteers needed, email This email address is being protected from spambots. You need JavaScript enabled to view it. for details
Racers: Signup: https://www.eventbrite.com/e/south-fork-sled-dog-race-tickets-249069572797
***No pets please. Official race dogs only at this event***