Thawing Gold Medal waters lure in fly fisherman, and the promise of scenic drives, endless hiking trails, and crystal-clear stargazing call for adventure! The Upper Rio Grande area offers some of the best fishing in Colorado. Gold Medal waters on the river and an abundance of creeks, lakes, and reservoirs provide year-round opportunities for the avid fisherman. May is one of those months that present numerous challenges. However, for the hearty angler it can be rewarding.
Try it Out! The South Fork Visitor Center has FREE fly rod rentals (deposit required; fully refunded upon return). These are meant for new or inexperienced anglers who would like to try out fly fishing in the area, but aren't ready to invest in a set-up. Reserve Your FREE Rental
Seasonal Hatch Chart for the Upper Rio Grande
Full Fishing Directory: www.fishtheupperrio.com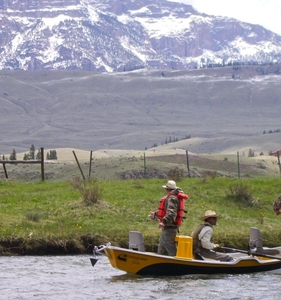 COMING SOON: June 15 will be the start of the Salmonfly Hatch. For the fly rodder this is one of the best times of year to target trophy trout.
Fishing Licenses are required for people 16 years or older. Children under 16 don't need a license, and may take a full bag and possession limit.
Daily Bag Limit: is the maximum number of fish you can take in one day - this varies according to the area and species, so please consult the state guide book
Possession Limit: is the maximum number of fish allowed in possession at any time.
---
Turn your Fishing Trip into a 3-day Family Adventure