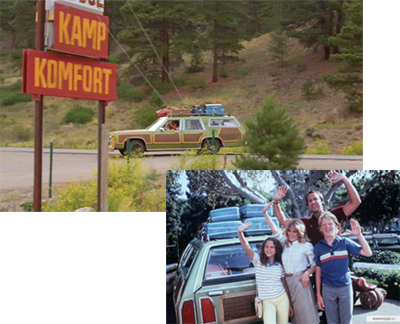 Riverbend Resort became the site of "Kamp Komfort" in the 1983 Chevy Chase film "National Lampoon's Vacation"
Clark Griswold: We'd like three tents for the night, please.
Kamp Komfort Clerk: All right. That'll be thirty-seven dollars.
Clark: Thirty-seven dollars for three tents?
Clerk: Oh, they're very nice tents, and that price includes scenery & wildlife fun!
Learn more: wikipedia • imdb • fast-rewind • waymarking • YouTube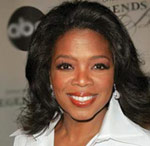 Oprah & Gayle's Big Adventure took them through Colorado and over Wolf Creek Pass. After a dip in Pagosa's healing waters, Oprah and Gayle ventured deeper into the mountains. "I have to tell you, if you haven't seen Colorado, you have not seen America," Oprah says. "There are some breathtaking views." As they passed through South Fork, Colorado, everyone got out to take a nice long view of the stunning scenery. "It was so beautiful, I wanted the entire crew in on this Kodak moment," Oprah says.
Learn more: (www.oprah.com/oprahshow/Oprah-and-Gayles-Big-Adventure-Part-2_1/15)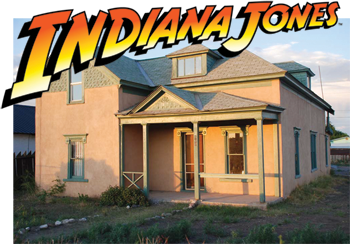 Indiana Jones and the Last Crusade was filmed in Alamosa, Pagosa Springs, Antonito and on the Cumbres & Toltec Railroad in 1989. The most recognizable part of the movie is the circus train sequence. At one point in the movie, Indy runs down 5th Street in Antonito and arrives at his home. Today, movie buffs can book a room for the night here (www.indianajoneshome.com).
Learn more: wikipedia • imdb • movie-locations • YouTube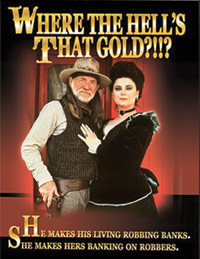 Where The Hell's That Gold? Willie Nelson stars with Jack Elam, and Delta Burke in this movie about two outlaws on the run after stealing and hiding a large amount of gold. Many scenes are filmed on the Cumbers & Toltec Railroad and in the southern part of the San Luis Valley.
Learn more: wikipedia • imdb • YouTube