Hog Roast, Live Music & Bonfire
Sept 24th, 2022 • 5-9pm
Celebrate fall in South Fork, CO! This family-friendly celebration of fall is the perfect addition to a weekend getaway to see the fall colors! Join us for free dinner w/ all sides included and a cash beer garden. We'll have a large bonfire (or two!) and live music by The Bent Ears, a Jazz/Blues/Funk/RockNRoll homegrown band from the Valley.
Free entry • Cash Bar • South Fork Community Building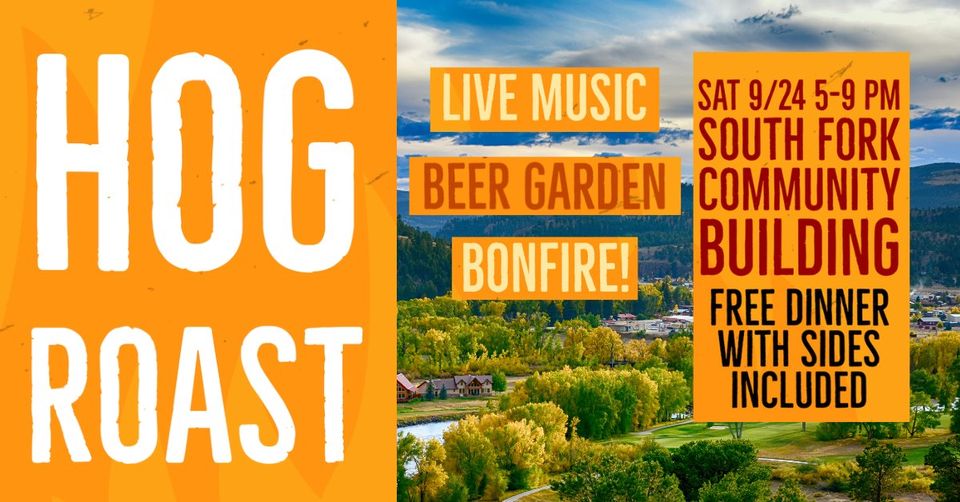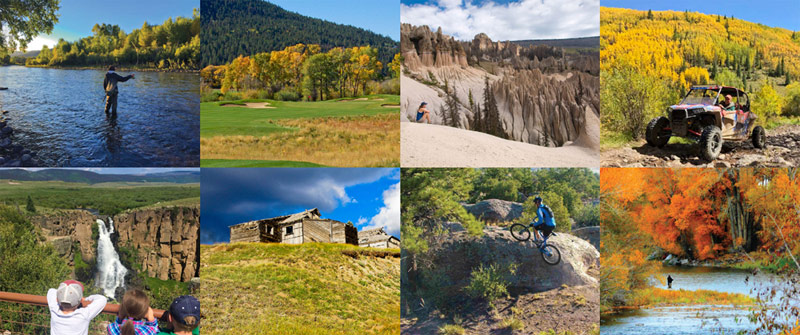 Colorfest: Tour of Fall Splendor
Around Sept 17-25th, 2022
What is Colorfest? It's a glorious time of year to explore the mountains: Access our glorious back-country for an unrivaled tour of Rocky Mountain fall colors! There are no crowds in South Fork, but the roads and trails are abundant! Head out in your car, ATV, jeep or mountain bike; Hike through the shimmering golden forests, or fish your way down the aspen-bordered Rio Grande.
Download our favorite driving tours here: Top 5 Fall Color Drives
Get up-to-date information on peak colors as our mountains transform