If your idea of a great time involves fast machines roaring through heaps of snow, check out our 150 miles of groomed trails with innumerable off-trail opportunities on wide-open ridges, rolling parks, and steep climbs. Access to some of Colorado's most scenic wintertime vistas (at 12,000+ feet) will take your breath away!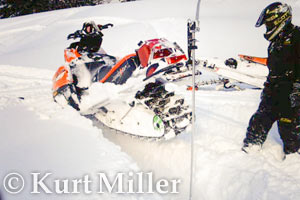 IT IS RECOMMENDED
TO CONSULT LOCAL SOURCES CONCERNING DIRECTIONS AND TRAIL CONDITIONS BEFORE RIDING.
REMEMBER!!!!!
NEVER RIDE OR SKI ALONE AND LEAVE RIDING LOCATION INFORMATION WITH FAMILY, FRIENDS, OR WITH YOUR LODGE OWNER.
A FREE map is also available from both the Powder Busters and the South Fork Visitor Center. The club's sponsors group rides throughout the season and loves newcomers and visitors to the area to join them. Please contact the club for more information.
Snowmobile Trails
Most of the trails follow Forest Service roads and can be used in the winter by snowmobiles and cross country skiers.
Trails are groomed by the Powder Busters Snowmobile Club by local volunteers. Donations are accepted for them at the South Fork Visitor Center.
For updates on trail grooming visit https://www.snowmobilecolo.com/
PB1 - Willow Park/Del Norte Peak
Parks and Valleys are plentiful to play in and at close observation, you will possibly see a variety of wildlife. Restroom and picnic tables available. Loops with PB2-Beaver Creek/Cross Creek
Elevation: 8,250- 12,400ft.
PB2 - Beaver Creek/Cross Creek
Parking is at far end of the reservoir, with restrooms. There is a possible 23 mile loop on FSR 359 for experienced riders only. Intercepts with PB1 for a 90 mile loop.
Elevation: 8,700 - 11,500 ft.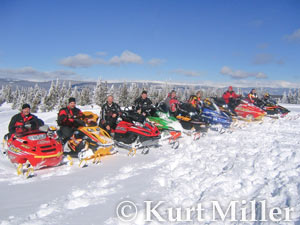 PB3 - Fox Mountain/Park Creek Road
Trailhead is 3 miles up Park Creek Rd. 380. Eight miles to the end of the trail, large meadows at the top to play, return on same route.
Elevation: 11,530 ft.
PB4 - Pass Creek/Tucker Ponds
Trail is 13 miles, with meadows to play in at 7 miles. Several side trips that are not groomed. After the big meadow at 7 miles, the remaining 6 miles has side hills and is a steep winding trail not for beginners.
Also Recommended for Cross Country Skiing
Elevation: 9,200 - 11,380 ft.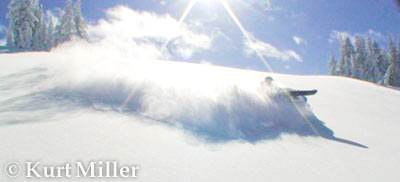 PB5 - Big Meadows
Parking just off the highway. First stop is 2 miles in at the lake, good ice fishing, then continues for 13 more miles, mostly trail riding, some side trails and a few meadows.
Also Recommended for Cross Country Skiing
Elevation: 11,600 ft.